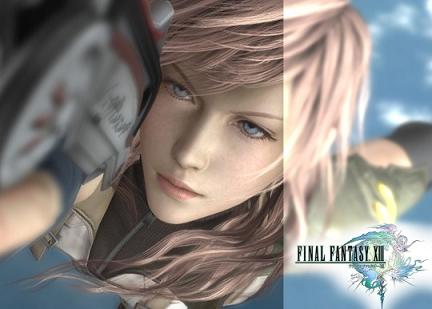 Looks like it's going to be a busy few weeks. Dragon Age Origins: Awakening, God of War III, and most importantly (at least for today) Final Fantasy XIII.
I have purposefully avoided reading any reviews, or looking into the features of the game as much as I could manage because I feel that these games are best learned as you go, instead of simply played.
The one thing I do know is that this Final Fantasy is supposed to be very streamlined. No more going back to town to sell, no boring back and forth and very linear, movie-like progression.
I think it will work. The Final Fantasy games have been leaning more and more towards "interactive movie with combat sequences" with each iteration, so to simply accept that fact and build a game around it instead of constantly interrupting that flow for the sake of nostalgia is probably a good thing.
Sure as a classic gamer I'll miss going to town, exploring, and actually having to figure out where to go next, but if the streamlining means I'll never have to experience anything like FFx's Blitzball again, I support it 100%.
Also, while I'm blabbering. Don't buy Alien Vs. Predator. It's fun, but it's not feature complete, you're better off waiting for it to be $10 on Steam, hopefully by then it will have more than 5 maps, and less than 5000 bugs.