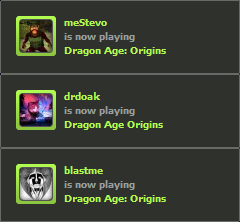 Who will finish first? My money is on whoever is not blastme, since he's already restarted three times.
Although, my only real suggestion is to take your time. Like most RPGs it gets rather stale the second time through, so enjoy it this time around and try to fight against that MMO rush to max level mentality!
Why does one of them not have a colon?